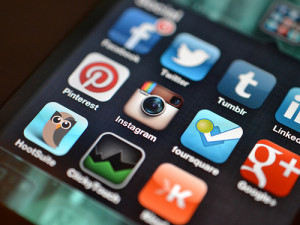 What can you do when your general contractor website is no longer good enough?  A contractor website can be a great tool for your business, but it will not be helpful at all if you cannot get visitors to your site.
With the coming of age for social media, businesses have an opportunity to connect with new clients and current clients like never before with little to no cost. 
If you have a contractor website that needs more traffic, keep reading to learn the importance of social media for contractors.
But My Website Used To Be Enough
There is one crucial difference between your website and your social media presence.  For your website, you depend on customers finding your site in the first place and then making the effort to visit it over and over again when they need you.  You are relying on clients remembering you when you have a website.  You are relying on new clients finding your site on their own, through referrals, and or with ads.  
A decade ago, there was only one model for people to find someone on the internet.  People would get on the internet and look for sites like contractor sites.  With social media, contractors have started looking for clients online so now the client don't have to look for a contractor the same way anymore.  
Social Media Puts You in the Palm of the Client's Hand- Literally
With social media, everyone who clicks 'like' for your business will have your updates on their newsfeed going forward.  So when people like your business just once, you can get in front of them for the rest of the time they are following you.  You can be in front of them while they are relaxing and while they are having fun.  So say, they are standing in line at the grocery store, scrolling through their newsfeed, your name may pop up if say, you posted an hour before their grocery run. What's more likely, they check their own newsfeed and see you, or randomly go to your site? By being on social media, you become a part of their online world with your post wedged in between family and friends pictures and updates.  
Should I Still Have a Contractor Website Then?
People check their social media newsfeed and you'll be right there talking about your business either with updates of new styles to be aware of, new projects you are proud of, or even welcoming a new team member.  Your updates will show up on their feed and when they see it, they see you.   If they see a project they like, they can click share and can share it to their page or share it to a person.  Social media makes sharing of information easier, getting you referrals and businesses easier. 
Also for instance, on social media liking a page is an impulse action, one that many people will do without even thinking about it.  Social media is a method of communication that is difficult to ignore and is passive because you are just sharing with no pressure to buy, and unlikely to be marked as spam, as a marketing email could be. 
So when you write a post or display an image on Facebook, you can have people click on a link back to your contractor website too to see more pictures, to read up more on your work, to hear more about your services.  Websites are way better than social media pages at sharing in depth information. Websites have a better way to sort.  It's also easier to find things on a website.  So you absolutely should keep your keep active, clean, functional, and chock full of valuable information.
How Do I Get Started Using Social Media For Contract Work?
Social media is user-friendly, even for individuals who are not tech-savvy and would never dream of designing a website.  You can even do everything right on a smartphone.  All you need to do to get your business on Instagram, Facebook, Twitter, etc is give them some basic information, add a few pictures, and you are ready to go.  Once you have established your social media presence, post information or pictures, starting at 5 times per week (What time counts too!).  If you post more often than that, people may feel inundated; if you do not post frequently enough, people may forget about your business. 
An online presence which includes a website and social media can help you get more work.  Couple that with hard hard and perseverance, you the best on your way to success.